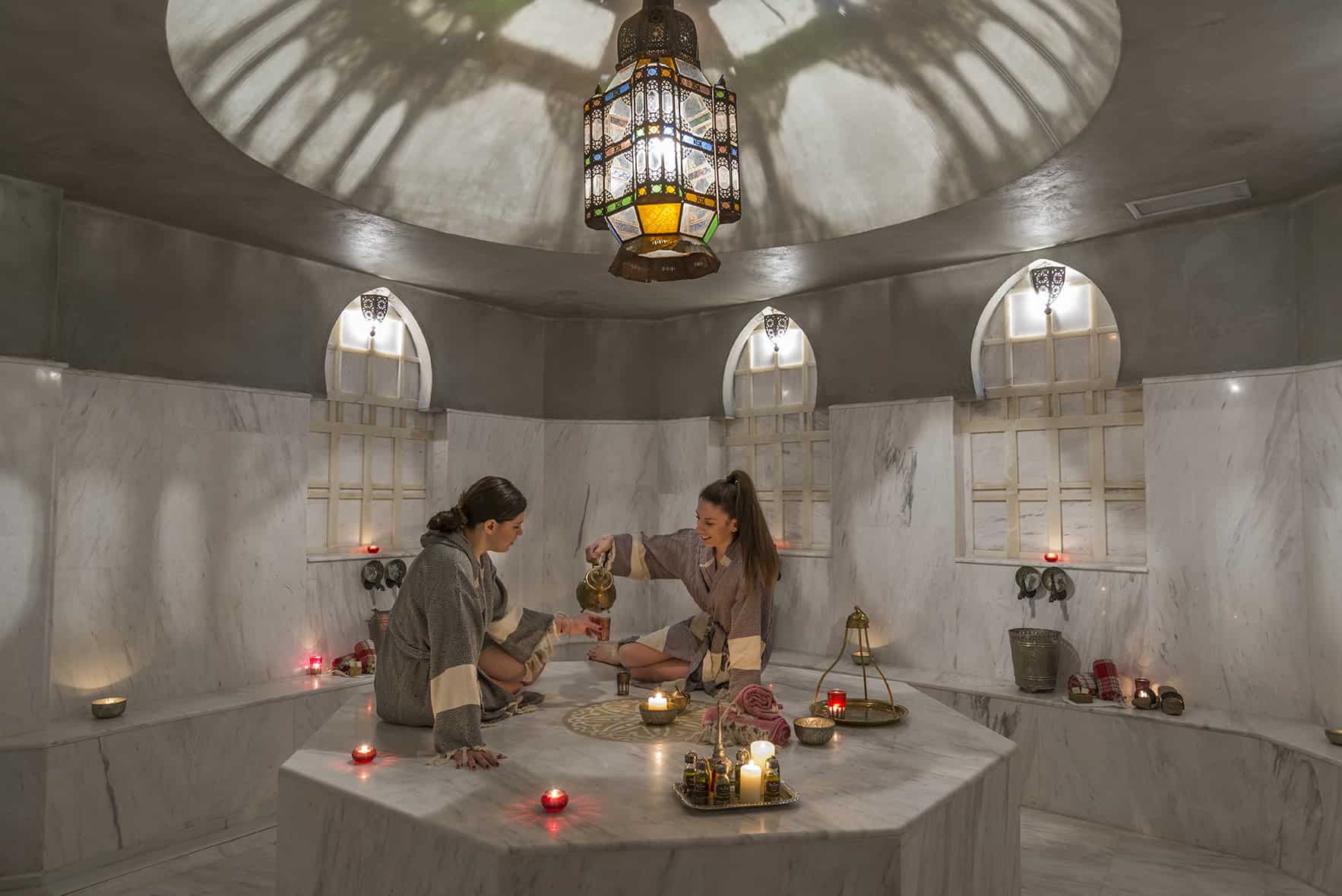 Private Hammam
Al hammam treatment is included, use of the hammam for 2 to 3 hours.
2 Persons <price>195€</price>
3 Persons <price>290€</price>
4 Persons <price>340€</price>
5 Persons <price>430€</price>
6 Persons <price>520€</price>
Special Events
You can book Al Hammam exclusively for your bachelorette, birthday party, or corporate event. The Traditional Hammam & our dry rooms for massage, facial & body treatments accommodate up to 15 people, and the addition of the yoga studio (which connects to the terrace area with acropolis view in Athens & the old town view Chania),can expand your party for up to 50 people.
In order to make your party a successful and effortless occasion, we can coordinate catering,a DJ and decoration or props (i.e. projector, flowers, cushions, ) We can offer mini massage sessions or a group yoga/meditation class. Please feel free to discuss anything you may have in mind!
We promise to make your special event extraordinary-- and extra relaxing.